Hello friends – Welcome to my website!  It has been a long time under construction but I'm very happy to say that we are finally making progress.  The main goal is to introduce myself to you: my background, music, teachers, performances (both old and upcoming) and, through pictures and text some of the incredible journeys I've been blessed to experience all around the world.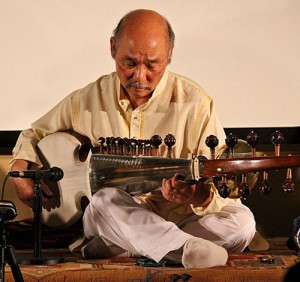 Please look through the sections of this site and join me in exploring the beauty and splendor that is Indian classical music. I also want to introduce you to some of the amazing musicians that I have been privileged to meet in these travels and learning of the music that I love so deeply.
Following is a quotation from an Ali Akbar College of Music pamphlet that I serendipitously received back in August of 1969 when I was struggling to find a sarode teacher in Toronto Canada.  It exemplifies my feelings on learning this great art music.
"Our sages developed music from time immemorial for our mind to take shelter in that pure being which stands apart from the body and mind as one's true self. Real music is not for wealth, not for honours or even for the joys of the mind – but as a path for realization and salvation. This is what I truly feel."
~ Ali Akbar Khan
---
In the Japanese Newspapers
A long newspaper article has been written about Steve's travels to Japan. It was just recently published in over 27 newspapers throughout Japan: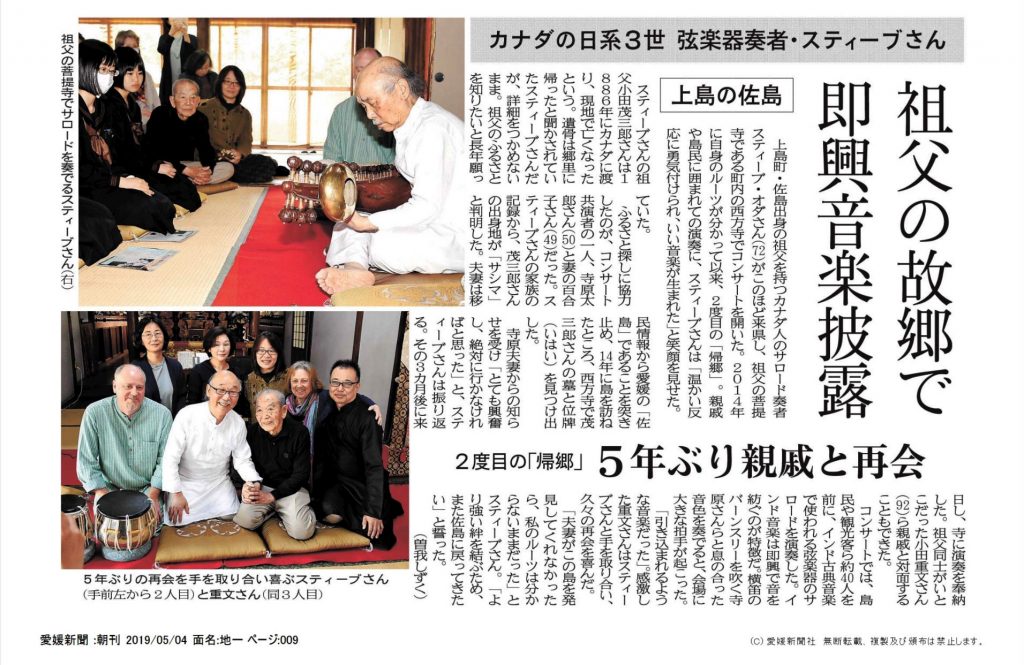 ---
"Steve Oda is a masterful musician steeped in Indian music. His performance was a stunning example of the depth and power of Indian music, and a testament to how difficult it is to play, and how overpowering it is when it's played right."
~ Kanda Rakudoan September 21, 2014. Read full review [ here ]